A Potful of Pop to Purchase on Friday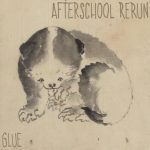 My lockdown hardship story… I needed a new gas can for my lawnmower fuel. We still call the containers cans even though they've been made from plastic for as long as I've been walking behind a mower in grass-stained canvas shoes.
In normal times I would drive over to Lowe's, pick one out, and be back on the road in five minutes. But with the pestilence abroad I'm not about to go down there and rummage through the merchandise, especially since the zombie virus lives on plastic for 72 hours. So I ordered a gas can from Home Depot, a nice little one-gallon number in fire engine red. A week later, it had not shipped. It seems that rumors of an impending apocalypse have caused a run on gas cans.
I went to Plan B: I ordered a gas can from my local Lowe's — they had a few in stock — and asked for curbside pickup. I assumed that curbside pickup meant that I would pull up to the curb, pop the trunk, and someone in a hazmat suit would insert the can. Nope. When I arrived I learned that curbside pickup at our Lowe's means that you park your car, go inside, and pick up your merchandise at the service desk.
Wearing long pants, a long-sleeved work shirt, sunglasses, a cap pulled low, latex gloves, and two masks, I bravely entered the war zone to find a crowd of customers around the service desk. No one was wearing gloves or a mask, no one was social distancing. I decided that Lowe's could keep my gas can and I left.
Another week passed. My Home Depot gas can had still not shipped and my grass was looking seriously shaggy. At this point my wife stepped in; she's much better at this sort of thing than I am. Diann dialed up Instacart and thirty minutes later a gas can appeared on our porch. Plot twist: the Home Depot gas can showed up the next day.
So now I own three gas cans: two are in my storage shed, plus I have one stashed behind the service desk at Lowe's. We'll leave the details of actually pumping the gas into the can for another day. And don't ask me why I couldn't have just used an empty bottle.
Long story short, the lockdown has been an inconvenience for me, not a hardship. It's a different narrative for many independent musicians. Most were barely keeping their noses above the waterline in the BC Era (Before Coronavirus), and today a stronger undertow is tugging at their toes. Jobs have been lost, contracts canceled, tours put on hold.
To give the artists a smidgen more leeway, the good folks at Bandcamp will waive their service fee on Friday. That means that, for every dollar you spend on music or merch, more will end up in the pocket of the musician. So to assist you in your buying choices, we present five pop songs that have been tested and approved by the staff at Reverb Raccoon. Why pop? Why not!
Afterschool Rerun – Pacing in the Dark
Afterschool Rerun's self-titled debut album was one of our favorite releases of 2018. The songs describe with starkly realistic lyrics the trials of a boy. 'Waiting for You,' the album's opening track, is about a child waiting in bed for someone to return home. 'Pacing in the Dark' — from their new EP, Glue — mines more childhood memories. It's a tremendous track… about a sleepover. Afterschool Rerun's music is available on Bandcamp.
Iwalani – Headcase of a Hopeless Romantic
In a righteous world, 'Headcase of a Hopeless Romantic' would be a major hit. Iwalani's soulful voice is backed by slashing guitars and a tight rhythm section. We've seen Iwalani (aka Iwalani Venerable aka Lani Grooves) before. Two years ago we featured 'I Like Riding My Bike,' a song for children about, well, about riding my bike! Check out Iwalani's music on Bandcamp.
Little Waters – drosp//
Little Waters is one of the more interesting musicians that we've tripped over lately. His tracks ping from urban folk to 60's soul to hip hop. In 'drosp//' we hear Indian or Middle Eastern influences, plus spoken words that sound Russian. There must be a lot of music packed into the head of Little Waters. Check out his other tracks on Bandcamp.
Jacob Wichert – Reach You
Omaha's Jacob Wichert prescribes a gentle dose of folky pop. 'Reach You' is all about the melody: in the verses, in the guitar fills, even in the do-do-doos. The arrangement is spare, with plenty of space to breath. One of Jacob's first releases, 'In the Weeds,' was also one of our first Songs of the Day. Look for more tracks by Jacob Wichert on Bandcamp.
Summerooms – The Heat of Summer
'The Heat of Summer' is the title track from Summeroom's new fourteen-song album. The recording is a true concept album inspired by Psalm 32. 'The Heat of Summer' heralds repentance and a shout for joy. Summerooms is Joshua Aubrey Jackson of Opelika, Alabama. His beautiful music is available on Bandcamp.
And there we are: five songs that are worth dropping a few shillings on. There are plenty of other great tracks on Bandcamp. Plus T-shirts, cassettes, CD's, stickers, and other merch, all from your favorite indie artists. So stay safe, stay clean, and support deserving independent musicians like the ones featured here. All songs showcased on Reverb Raccoon are guaranteed 100% free of microscopic invaders, and can be downloaded or streamed touch-free without the use of protective garments. Happy Friday, folks!