Jacob Wichert – In the Weeds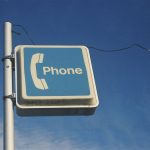 Today's feature comes to us from Omaha, Nebraska, the city that gave us the bobby pin, the Reuben sandwich, and the Top 40 radio format. Our song of the day won't make the Top 40 unless they start letting me make the list. But that's why you're here: to discover the gems of sound on the musical shelf tucked between the Danelectro guitar and your brother's ocarina.
"In the Weeds," by Jacob Wichert, is an easy, folky breeze of personal insight. If you're looking for something to kick you in the balls, well, this isn't it. But there's an intriguing subtlety here. The song has a great, though understated, melody, with a nice acoustic guitar hook and lyrics to which you should listen with both ears. I've been listening to this song for a week now, and realized that it had to be the Song of the Day when I found myself singing it in the car.
I couldn't find anything definite about Jacob Wichert. He may be the owner of Amateur Coffee. Or maybe not. If not, enjoy the free advertising. Whoever he is, there is some serious singer-songwriter talent at work here. I'm looking forward to hearing more from him.
"In the Weeds" is from a three-song EP entitled Untitled. The Bandcamp notes tell us that the tracks were "recorded in a home studio and at the 402 Arts Collective." According to their website, "The 402 Arts Collective is a vibrant network of artists who are committed to impacting the culture and serving the Omaha, Nebraska community… The 402 Arts Collective seeks to bring the relational mentoring approach to arts education by creating venues for real artists to give back to their community." Matt Ehlinger, who played guitar on "In the Weeds," is a guitar instructor at the collective, while drummer Kyle Moeller is a percussion instructor.
The Untitled EP is available on Jacob Wichert's Bandcamp page. You can support deserving independent musicians like Jacob by listening to their tracks and downloading a few of your favorites. Or all of them!
Update: It turns out that Jacob Wichert is the owner of Amateur Coffee. Be sure to stop in for a cup the next time you're in Omaha. And if you can't get to Omaha, visit their website, and follow Amateur Coffee on Facebook and Instagram.