The Amazing Reverb Raccoon 2020 Christmas Compilation!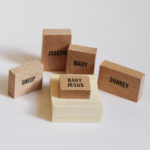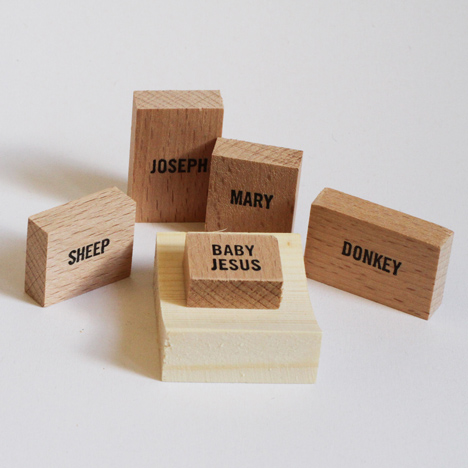 I've been here 18 years and have suffered through some weird thematic Christmases. A Honolulu Christmas, a Pulp Fiction Christmas, a Muslim Christmas, Moroccan Christmas, Mo Rocca Christmas. I don't want it. Christmas is Christmas is Christmas is Christmas… Just give me plain Baby Jesus lyin' in a manger Christmas! — Stanley Hudson, The Office ('Christmas Wishes')

Tis the season to be jolly, they say, but this has been an unjolly year. If the Baby Jesus had been born in 2020, the Magi would have honored Him with surgical masks, latex gloves, and bottles of hand sanitizer. But indie musicians are a resilient lot, perpetually pursuing their personal stars across deserts of indifference in dusty vans bearing instruments of goodwill, always just an effects pedal away from Paradise. This year they have produced a fine crop of Christmas songs that reflect the current reality, but infuse the season with Hope for better days just over the next hill.
Most of these artists have appeared in Reverb Raccoon before; some of them have been our guest multiple times. They all deserve our support. So be sure to click on the link in each paragraph to visit the artist's Bandcamp page. And give yourself a fine Christmas gift by listening to their music, downloading their songs, and buying their merch. But now the Party Planning Committee is growing impatient, so let's get our Christmas Party started!
Sofa City Sweetheart — Linus and Lucy
Christmas always carries in a miasma of nostalgia, even if the Past is probably no better than the Present. We're going to crank back the clock to 1965, and open the show with the theme from A Charlie Brown Christmas as updated by Juan Antonio Lopez, also known as Sofa City Sweetheart. 'Linus and Lucy' is from Christmas on the Sofa, an album that I have been lucky enough to buy twice. Thumbs up to Justin Trabue on lead guitar.
The Crystal Furs — Drinking Alone on Christmas
Gathering 'round the Ole Yule Log with our friends and family is now a superspreader event, so many of us will be gulping down our eggnog in isolation. Just turn up 'Drinking Alone on Christmas,' offer a toast to the world, and post a video of the event on Instagram. We've been following the The Crystal Furs for several seasons, and this year they released their best album yet, the twelve song Beautiful and True. Merry Christmas to Steph, Kara, and Rowan!
Christopher Ryan — I'll Stay Home for Christmas
Like the C-Furs, Christopher Ryan plans to make Christmas his next solo project. He's happy to sacrifice some social proximity this year in hopes of seeing his loved ones happy, healthy, and safe next year. It's just a matter of Deferred Gratification, a trait often associated with adults. Chris has re-imagined 'I'll Be Home for Christmas,' a Top Ten hit for Bing Crosby way back in 1943 when there was a big war going on that disrupted — and ended — lives at a level that makes the current fight look like a mere skirmish.
theCatherines — I've Heard They Called Off Christmas
I remember when my parents stopped believing in Santa Claus. I already knew that the old guy wasn't real, but pretending otherwise was a tradition that I wanted to maintain. So when they threw in the towel on the whole Santa Charade, I was like… Dammit, Mom! But Christmas is more than Santa, and it takes more than a puny pandemic to shut down the show. theCatherines heard that They called off Christmas, but They have no power over us. Frohe Feiertage an unsere freunde in Hamburg, und mögen alle Ihre gitarren jangly sein.
The Fisherman and His Soul — Merry X-mas (Plague is Over)
Joining theCaths in Germany: The Fisherman and his Soul, a solo project of Sebastian Voss, first known to us as one-half of Nah… Seb may be premature in predicting that the present plague is over (especially with news that those cunning British have cooked up a highly communicable mutation). But there's nothing wrong with optimism on a day that supposedly celebrates the birth of a Savior. Frohe Weihnachten, Sebastian! Ich hoffe, im kommenden jahr mehr von deiner musik zu hören!
Phoebe Bridgers — If We Make It Through December
December can be a difficult month, even without the added fun of sidestepping plagues and societal problems: it's cold, it's expensive, and capitalist corporations like to better their year-end bottom line by laying off workers two weeks before Christmas (thanks, Rodriguez). Phoebe Bridgers tells us that life will be better on the other side of the month. And if we make it that far, maybe we'll move to California. 'If We Make It Through December' marks Phoebe's first appearance in these pages, but we hope to feature more of her music in what will someday be the halcyon days of next year.
Sugar World — Blue Christmas
Crank up the Wayback Machine, Mr. Peabody… One of my more memorable Christmas dinners was the one I enjoyed in the Denny's down the street from Graceland. This was cough cough years ago when a popular Memphis pastime was peering through the gates of the Presley home in hopes of catching a glimpse of the King himself. Because even though Elvis had officially died some years earlier, he wasn't really dead. Sugar World summons the specter of an undead Elvis with a fun and fuzzy cover of that hoary old chestnut, 'Blue Christmas.' Brought to us by our IndiePop friends at Sunday Records.
Boyracer — Harehills Christmas
Like me and my memory of a turkey-ish dinner at Denny's, Boyracer recalls a Christmas that was perhaps less-than-optimal (I once worked for a manager who maintained that one should never say that something was bad or wrong. Anything shy of a total apocalypse was simply less-than-optimal). So I sat in that freezing cold home / With a sorry tree that was soon to become a year long fixture / And my housemate Stephen was gone for the holidays / Alone with a four-pack of Skol and a dodgy kebab / I held on as long as I could / A value pack of Kwik Save mince pies / A black and white telly / 'Only Fools and Horses' Christimas specials… It doesn't get much more less-than-optimal than that. 'Harehills Christmas' comes to us from the good folks at Emotional Response Records.
The Dead Shakers (feat. Overhand Sam) — Christmas Bath
Ebenezer Scrooge welcomed four spirits into his home on Christmas Eve, Bob Marley and the ghosts of Christmas Past, Present, and Future. Kevin Bloom of The Dead Shakers trumps Scrooge several times over: he's invited Satan over to join him in his annual Christmas scrubdown. Good news: you can save on your utility bill by filling the tub with cold water and letting Beelzebub heat it himself. The Dead Shakers are one of a host of friends we've made up there in Vermont, where they may need the breath of Satan just to stay warm on a Saturday night. Uhh… good luck with your bath, Kevin!
Christopher James — Santa Claus Don't Be Long
A resident of Mount Kisco, New York, Christopher James is a superhero. His superpowers include Songwriting, Playing the Ukulele, and Standing in One Place. His abilities are derived from the moon over Mount Kisco, and leaving that location will render Chris a mere mortal. Well, that's what it says here, anyway. Chris is planning to depart Mount Kisco, but he needs a traveling partner. With any luck, Santa will stuff one into Christopher's fireside stocking, preferably someone not too coal-stained by the slide down Chris's chimney, or too sleigh-lagged by the flight from the North Pole. Say, if all lines of longitude converge at the North Pole, what time zone does Santa live in? All of them at once? Maybe that's how he gets around so quickly… Listen to Christopher's music, and you, too, can think deep thoughts! Merry Christmas, Chris!
The Suncharms – December Girl
Like Christopher James, the Suncharms are in need of Christmas Companionship. The band is based in Sheffield, UK, where the winter weather can be miserable on a Bob Cratchit level. I've been in London in July, and had to wear a jacket. Fortunately, the Suncharms found a source of warmth: their 'December Girl' who can rescue every Christmas from the seasonal blues. The track bearing the gift of guitars appears on Comfort and Joy – A Shiny Happy Christmas Compilation from Indonesia's Shiny Happy Records.
William Shatner (featuring Todd Rundgren and Artimus Pyle) — Winter Wonderland
And finally we have William Shatner going where no man would ever want to go: a cringeworthy version of 'Winter Wonderland.' I generally don't approve of this sort of thing, but where else are you going to find Captain Kirk, the guy who produced Grand Funk's best records, and a former drummer for Lynyrd Skynyrd all on the same track?
Merry Christmas to all, and to all a good night! Stay safe and keep making good music!
Featured image: Minimalist Nativity Scene by Emilie Voirin.