Sea Grapes – A Little More Sunshine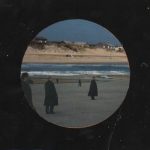 In the garden, growth has it seasons. First comes spring and summer, but then we have fall and winter. And then we get spring and summer again… As long as the roots are not severed, all is well. And all will be well in the garden. — Chance the Gardener, Being There
In the spring of 2016 I planted a garden, a pair of eight-by-eight squares populated by three tomato plants and some carefully-arrayed rows of periwinkles and marigolds. My sister-in-law gave each individual plant a name. A raccoon stole the first ripe tomato on the day we had planned to pick it.
Since those early innocent days, the operation has expanded to include eight beds containing a chaotic cacophony of old-timers and their descendants, new space-fillers, an army of pepper plants, and several uninvited guests. A crepe myrtle took up residence in Bed #1, within sugar-borrowing distance of the elm tree that appeared in Bed #2. The main garden is supplemented by a crazy patchwork of beds bordering trees, fences, and house walls, along with a two-section compost pile.
Like Chance, I have come to know and anticipate the seasons and their cycles. We start in the heady days of early March, when I plant the potatoes, the grandchildren of the ones we bought at the store in Sun Valley. I will plant too many, and place them too close to the peppers. In late April I will face a forest of sun-blocking potato leaves, and I will harvest the immature tubers to make room for the peppers.
Released from the potatoes' oppression, the pepper plants will thrive and bear fruit in June. By the end of July I will be complaining about having to pick them every day. The plants will still be producing on Halloween; any peppers that arrive after that will be left unharvested. I will tell myself that I'm leaving them to reseed, but the reality is that I will be tired of picking peppers.
Winter will arrive, and the garden will be reduced to a sad scattering of dianthus and some sleepy pentas daring each other to stay awake 'til spring. When the Weather Channel app on my iPhone says that the temperature is below 60F – a laughable threshold that increases each year that I remain in Texas – I will pull on an ancient rugby shirt from L.L. Bean, crank up the gas logs, and the cats and I will hunker down beneath a polyester quilt of fake fleece. On some days the fire will compete with the AC.
And then the seasonal depression will arrive; its emergence from a dusty burrow of my brain coincides with the annual appearance of brown patch fungus on my front lawn, the growing circle of dead grass that thumbs its nose at 'organic' remedies and whose progress can be stunted only by a righteous soaking of Daconil. From Christmas until late February I will avert my gaze when I pass the garden on my way to the compost pile, convinced that the bare beds and I are drifting in a mulchless morass of fallow fields and dandelion-infested allotments.
But in late February, after consecutive days of sunshine and short-sleeve temperatures – the cargo shorts flapping drably on the horizon, still a month or more from joining the regular rotation – I'll think Maybe its time to plant those potatoes…
'A Little More Sunshine,' by Sea Grapes, is a timely reminder that sadness is sometimes always only in our head. A dark room breeds dark thoughts; put down the game controller and pull back the blinds. I look forward to the uplifting results of global warming, when the sun will blast our brains year-round and the rising sea levels will move the beach inland to within bicycling distance of my home north of Houston.
say goodbye to all the bad thoughts
floating around in your head all day
just like they own the place
feasting on your happiness…
everyone I know could use
a little more sunshine
everyone could use
a little more love
'A Little More Sunshine' opens with warm rays that filter through the gap between the curtains and window edge to create a bright sliver that creeps across your bedroom floor and climbs the quilt to gently poke your cheek into wakefulness. Guitar figures dance around an E-chord as happy-sad voices push open the storm door and step into a circle of warmth.
Sea Grapes is a solo project of Luke Janke of Port Orange, Florida. 'A Little More Sunshine,' written by Jeremy of Day Gold, appears on their nine-song debut album Separation of Church and State, released in June 2019. Sea Grapes' music is available on Bandcamp, Spotify, Soundcloud, Apple Music, and from Community Radio Tapes. And be sure to follow Sea Grapes on Twitter, Instagram, and Facebook.