Sargasso – No Streetlights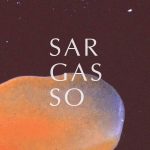 The nostalgia I have been cherishing all these years is a hypertrophied sense of lost childhood… I see again my schoolroom in Vyra, the blue roses of the wallpaper, the open window… Everything is as it should be, nothing will ever change, nobody will ever die. — Vladimir Nabokov, Speak Memory
I sometimes see on television a famous football coach, no longer young, who grew up in my hometown. In the movie of my memory, filmed eons ago, he is forever running on a high school field, still eluding the defenders who today sit comfortably on a couch and point to the screen saying I almost tackled him.
We try to preserve our friends and loved ones – perhaps our enemies also – in amber, mentally fixing their fate at the stage that satisfies ourselves, the point that provides the greatest evidence of a successful interaction.
Sargasso's 'No Streetlights' is the song of a sister, spoken to a younger sibling who will soon step with too-long legs across the teenage Rubicon that separates the child from the adult. Or perhaps we hear a parent already nostalgic for the simple bond enjoyed with a still-young one, a relationship that is about to become – and will probably remain – more complicated than could be imagined when a day's most difficult decision was whether to let the kid win at Candy Land.
he will grow up he'll stay out late
bodega lights and girls I'd hate
a wish to keep everyone safe
hidden behind an angry face
promise to come back
i can't worry all the time
and i'll let you live your life
'No Streetlights' is the best kind of alt rock, a song that does not easily fit into a personal pigeonhole. Our story opens with sharply-separated A chords overlain by shimmering keyboard lines. The vocal has a folky feel delivered with gentle electricity. Listen for the melodic bass that wanders during the verses before forming a solid foundation below the chorus.
Sargasso self-describes as 4 young people from 3 cities on 2 continents who now reside in New Haven, CT. 'No Streetlights' appears on their new self-named five-song EP. The band comprises Thomas Hagen (drums, vocals), Soledad Tejada (keyboards, guitar, vocals), Maria Campos Saadi (bass, vocals), and Noah Goodman (guitar, keyboards, vocals). Today's track was written and sung by Soledad.
Sargasso's music is available on Bandcamp, Spotify, Apple Music, and Soundcloud. And be sure to follow Sargasso on Instagram and Facebook.