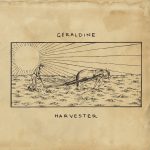 This Betty Bliss, a plump maternal girl of some twenty-nine summers, was a soft thorn in Pnin's aging flesh… Pnin had nothing against Miss Bliss. In trying to visualize a serene senility, he saw her with passable clarity bringing him his lap robe or refilling his fountain pen. — Vladimir Nabokov, Pnin
In the Paleozoic Era of previous decades, my fantasy was to live fast, die young, and leave a good-looking corpse. Unfortunately – or perhaps fortunately – I have exceeded the expiration date for dying young. Which is just as well since, even in my best years, leaving a good-looking corpse would have challenged the talents of the best mortician.
My goal in today's Meghalayan Era is to outlive my enemies but not my savings. And I would rather not outlive my wife, as she clutches to her bosom the secret passwords that empower our myriad streaming services, the cumulative cost of which is allegedly less than Comcast was charging us. Without her love and inspiration, I would never be able to record the Oilers Texans games.
Geraldine's 'Muscadine' presents a pair of grapes aging together on the West Virginia vine. It is their intertwined fate to ripen and die together — unless one is prematurely picked by a passing boy or ravenous raccoon. With luck they will be preserved as a fragrant wine, their molecules pressed into an inseparable emulsion. Or they may achieve the goal of every grape: to soar through the sky in the belly of a bird, their seeds deposited in the fertile soil of a faraway hill.
Oh my Muscadine
The sorrow and the thrills
Will wither in the winter kills
So let's not say good-bye
The birds will eat our seeds
And carry us over
The lonely skies
'Muscadine' is the best type of country music, real music that speaks to the human condition. The song is unforced, even the banjo finding a muted groove. Gospel harmonies drift in from a nearby church as an old man drags the sole of his brogan across an unswept wooden floor. Listen as the fiddle learns its lines by rote, following the lead of the guitar.
Based in Ellicott City, Maryland, Geraldine comprises Josh Anderson (fiddle, vocals), John Bolten (guitar, banjo, vocals), Noah Bowman (upright and electric bass, fiddle, vocals), Jocelyn Haversat (dance board, washboard, vocals), and Jonathan Vocke (banjo, guitar, mandolin, vocals). The band self-describes as stewards of Appalachian motifs in a modern framework.
'Muscadine,' composed by John Bolten, appears on Geraldine's new thirteen-song album, Harvester. The tracks were recorded live over a two-day stretch earlier this year. 'We wanted to make an album with elements of old-time source recordings, country standards, and bluegrass classics that inspire us,' the band writes in the album notes. 'In thirteen original songs, we honor these roots in an old-time sound while telling new stories in our own distinct way. This is how our dreams sound.'
Harvester is available on Bandcamp, Spotify, and Apple Music. Visit the band's website, and be sure to follow Geraldine on Instagram and Facebook.