Jim Basnight – Code to Live By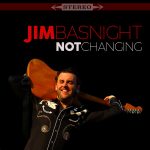 A man's got to have a code, a creed to live by, no matter his job. — from John Wayne: My Life with the Duke by Pilar Wayne
Well, I guess you can't break out of prison and into society in the same week… I used to be a good cowhand. But, things happen. — The Ringo Kid in Stagecoach
Watch any movie starring John Wayne and it's easy to tell the Good Guys from the Bad Guys based on which direction John Wayne's gun is pointed. An individual's station within society is irrelevant.
In John Ford's Stagecoach, the Good Guys include a prostitute, a drunk doctor, a whiskey salesman, an embezzling banker ('What this country needs is a businessman for president!' How'd that work out for you?), the daughter of a Confederate general and a gambler who served in her father's regiment, and – of course – John Wayne himself as the Ringo Kid, a gunslinger newly-escaped from prison. The Bad Guys comprise the Apache and the Plummer boys. John Wayne maintains his morally upright stance by wearing both a belt and suspenders.
John Wayne never suffered from anomie, a condition in which one's moral compass is spinning due to the arrow's inability to latch onto an ethical pole, or as a result of conflicts between a personal lodestone and the magnetism of society. Anomie causes depression when a chasm separates what society expects and what an individual can morally achieve (see Student Loan Crisis, in which the solution is simply to elect lawmakers who promise to alter the expectations of society).
In 'Code to Live By,' Jim Basnight confronts a soul who is wandering society's trail holding in their palm a compass whose needle swings widely, or who is gazing upwards at night through tangled branches looking for their personal North Star. The subject suffers from Durkheim's Malady of the Infinite, always desiring more than can be ethically fulfilled.
Freedom is a funny thing
Smiling like a big brass ring
The higher you climb
The more you design
The pressure's like a frostbite sting
Crawling through life
Waiting for a code to live by
'Code to Live By' is a straight-ahead rocker with a folkie heart. There are few frills save a twelve-string guitar that carries the rhythm and the excellent harmonies that temper the lead voice. Listen for the call-and-response vocals that chime in on the second verse, a Greek chorus that underscores the message, and the rockabilly-meets-Eagles guitar solo.
If 'Code to Live By' sounds more polished than the typical indie offering, it's because Jim Basnight didn't just fall off the turnip truck. Based in the Pacific Northwest, Jim's musical CV includes the Meyce (1975-77), the Moberlys (1978-89), and the Rockinghams (1993-97). 'Code to Live By' appears on his fifth solo album, Not Changing. The album has gathered significant attention, including spins on Little Steven's Underground Garage.
Musicians on Not Changing include Jim Basnight (vocals and guitars), Steve Aliment (backing vocals), Dave Warburton (drums), Garey Shelton (bass), and Bruce Hazen (electric guitar).
Jim Basnight's music is available on Bandcamp, Spotify, Apple Music, and Amazon. Be sure to visit his website, and follow Jim on Twitter and Facebook.