Reborn by the Sunshine – Who I Am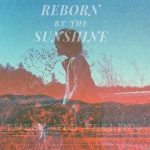 Reborn by the Sunshine's 'Who I Am' is honest country music. The modifier should remain unspoken; if it isn't honest, it isn't country. But these days the two words are connected by an ever-fraying bit of binders twine.
I'm not talking about 'Old Town Road,' which is inflected by the same Delta Blues that informed Hank Williams (and Lord help us if I have to say Senior.) If you plowed the back forty behind a Mississippi mule, you're country. I'm talking about the schlock 'created' in Nashville, songs about nothing, the Seinfeld of music including the piped-in applause.
'Who I Am' is about something, about everything. The singer wants it all. Plato tells us that Poverty lifts its bony hand when desire oversteps reality. Which raises the question of whether our man will end up in the existential poorhouse. But when we examine his wish list of wants, the mission is modest.
I want my family to have the happiness stories tell
And when the weight of the world gets heavy
I hope they send it straight back down to hell
The track opens with a sadly calm rhythm, soon overlain by a beautiful steel guitar. The star of the show is the vocal, country without being burdened by the usual nasally shenanigans. There's a power and range at work here that can be disarming. You can't sing like that in a country song. But, man, this guy can belt it out.
Reborn by the Sunshine, from Palm Desert CA, comprises James Dorris (guitar, lead vocals), Brett McLaughlin (bass, vocals), Chelsea Dorris (percussion, banjo), Brian Gelesko (lead guitar), and Scott McLaughlin (drums, vocals), joined by Chris Unck on pedal steel. 'Who I Am' is from their new four-song EP, These Old Feelin's. The tracks sound great, rootsy and soulful, sweeping melodies over barely-fuzzy guitars. This sounds like a band that will be moving up to better blogs in the future.
You can support deserving independent musicians like Reborn by the Sunshine by visiting the band's website and downloading their new EP. And be sure to follow Reborn by the Sunshine on Bandcamp, Spotify, Facebook, Instagram, Twitter, Soundcloud, and YouTube.