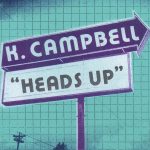 NBC will not predict the winner at 8:32
Or the count from 29 districts
The revolution will not be televised
— Gil Scott-Heron
Our current polarizing political paroxysm is not the long-predicted/sought/feared revolution. Because the upheaval we are experiencing most definitely is televised.
The medium once derided as 'the boob tube' and dismissed by the fictional Siobhan Sharpe with the uberstatement, 'No one watches television anymore – like, no one,' is now a more accurate political imprimatur than party affiliation, the viewer's preferred call sign – CNN, MSNBC, or the efficiently single-syllable FOX – serving as shorthand for a belief system covering a complex litany of unrelated social, economic, and scientific issues.
A reality TV star occupies the White House – preempting Idiocracy by five hundred years – and Bill Maher, trained not at the Columbia School of Law but at the Columbia Broadcasting System – confidently asserts, 'I don't need the Mueller report to know Trump's a traitor. I have a TV.'
My unwoke political position is usually wake me up when the Vice President murders the former Secretary of Treasury in a duel. But in 'Heads Up,' K. Campbell urges me to lift said head from the sand and smell the rotting roses.
K. Campbell tells us that 'Heads Up' is 'a love song about living in a fucked up world. It's for the friends who challenge you and always hold you accountable – to be more empathetic, to finally fucking finish that project you've been working on, and to show up for others who need the support… Under the daily threat of neo-fascist repression and the crushing alienation of late-era capitalism, cynicism remains an understandable, but all too easy response.' It's also a great pop song, with lots of nice guitars and harmonies, that reminds me of the La's 'There She Goes.'
'Heads Up' is K. Campbell's latest single. Based in Houston, his previous release was the twelve-song album, Pure Pop for Jaded Punks. K. Campbell self-describes his work as 'all about taking the precision and refinement of classic power-pop songcraft and filtering it through the raw spirit and aesthetic of the DIY punk and hardcore that I grew up on.' When he isn't making music on his own, K. Campbell runs Poison Moon Records, a label that gathers a diverse set of artists including Clare, Bask, and Pearl Crush.
You can support deserving independent musicians like K. Campbell by visiting his Bandcamp page, listening to the songs, and downloading your favorite tracks. To learn more about Poison Moon Records, visit this nice feature in Melted Magazine. Be sure to follow K. Campbell on Spotify, and follow Poison Moon Records on Instagram and Twitter. And check out Clyde Petersen, the Seattle-based artist who created the cool video for 'Heads Up.'