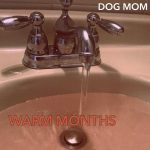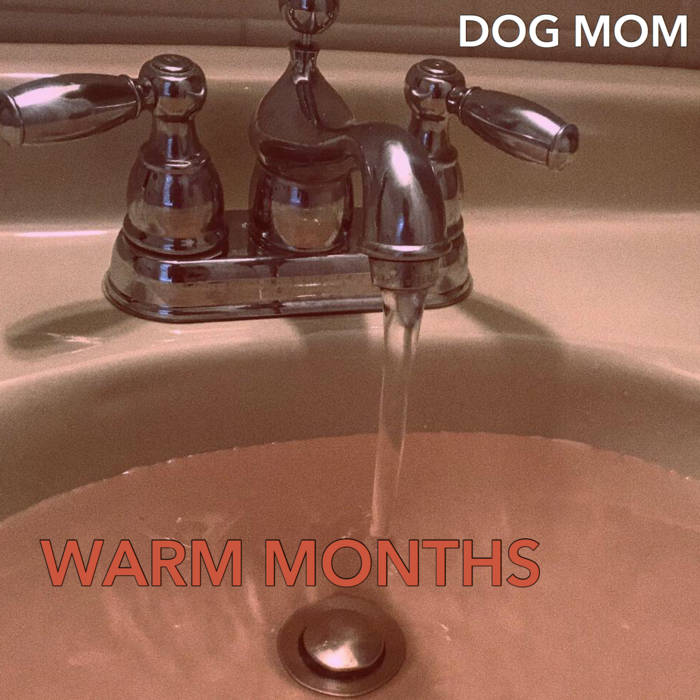 "Warm Months" does not begin. The listener enters the room, slightly late as usual, the Green Line bus having been impeded by a thrice-dented gypsy cab. The song is already wafting through the speakers, a pair of plucked strings sketching alternating chords.
Dog Mom dry-brushes a sparse reality: "Warm Months" is devoid of choruses or embellishments, its only hook a droning guitar figure that, after two listens, will be ingrained in your consciousness, Schumann's insanity-causing A replaced by an E on the fourth string.
I fell in love
with the spring
And I swear to God,
In those warm months, I felt everything…
And I could touch without feeling scared
Oh, and I could rush, head first, thinking she'd be there
When the words cease the notes continue, a scattered trail of breadcrumbs leading one into a shadowy instrumental.
Dog Mom is Kim Locke, maker of all sounds in "Warm Months." Based in Chicago, Dog Mom has previously appeared in these virtual pages with the singles "Sweetheart" and "Blue," which was named one of Reverb Raccoon's Best Songs of 2018. It's been said (by me) that "Dog Mom wields her haunting vocals and stark arrangements like a barely-concealed switchblade." I was really proud of that line, by the way.
You can support deserving independent musicians like Dog Mom by visiting her Bandcamp page, listening to her songs, and downloading your favorite tracks. And be sure to follow Dog Mom on Instagram, Twitter, Facebook, Soundcloud, and Spotify.