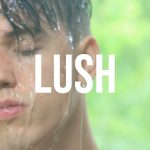 YUTZY's "Love" is a magnificent spiritual but not religious wall of sound and voices, a reminder that you cannot outrun love, nor can you purge it from your system once it takes possession of your soul, as it mutates to become a permanent fixture in your head and heart that lives on long after the relationship that birthed it has returned to dust and ashes. It may manifest itself as the haunting "what if?" forever tied to the memory of the one lost at sixteen, or it may lie dormant behind your liver for fifty-seven years before subsuming you with feelings previously unknown. We've been told that love is all you need but sometimes love is all you have whether you need it or not. It's just there, like that time-worn copy of Zen and the Art of Motorcycle Maintenance that's been on your bookshelf for these many years, the pages never read yet creased and earmarked, the corners turned down as a road map for future reference by a past disciple.
With "Love," YUTZY blows us away with a massed overdubbed chorus populated by several living and dead Beach Boys and a few members of Queen. It may be heretical to compare YUTZY to Freddie Mercury but, man, this guy can sing. Or to quote my wife (the one who subsumed me, thank god), "What's this guy doing on Bandcamp?" This is a track to which you really, really need to listen.
"Love" is from YUTZY's new 11-song album, Lush. I don't know anything about the artist, outside of his mind-blowing musical abilities, except that his name is Scott Yutzy and he's from Newton, Kansas. For those of you playing along at home, Newton is about 25 miles north of Wichita and is home to about 20,000 souls. All songs on Lush were written, produced, and performed by Scott with the exception of a few vocals. Extra credit goes to Connor Born for the excellent trumpet on "Love."
You can support deserving independent musicians like YUTZY by visiting his Bandcamp page, listening to his songs, and downloading your favorite tracks. In addition to "Love," I recommend "The Leaves" and "Call Me Down," which has a weird hitch in the rhythm, almost like there's an extra beat in the measure. I'll have to figure that one out later. I ended up downloading the entire album. It's one of the best efforts I've come across lately. And after you've downloaded Lush, be sure to follow YUTZY on Facebook, Twitter and Instagram.