A Plethora of Videos About Which to Tell Your Friends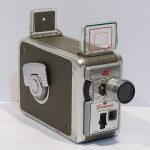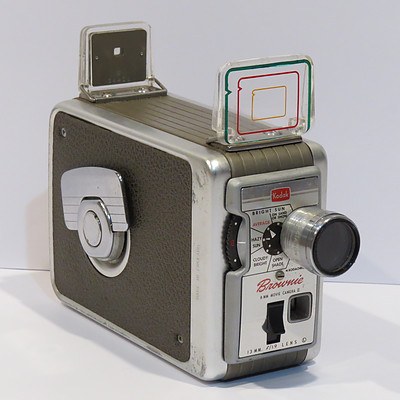 Happy Fourth of July! Today we celebrate the moment we cast off the Cloak of Oppression draped over us by our British Overlords. Had this momentous event not taken place, we would never have experienced The British Invasion. All of that great music that arrived in 1964 would have just been Some More Stuff That We Did. Our children would have grown up speaking English. And New York City would be a mirror of London: a rat-infested sewer swarming with South Asians rather than the rat-infested oasis swarming with South Asians that it has become.
Tomorrow? Tomorrow you will return to your dreary life and meet your "friends" in the break room as the meager scrum collectively stares with vacant, hope-lost eyes at a pitiful stream of "coffee" filling with interminable slowness the cup – bearing the logo of a now-defunct enterprise – of a person whose name no one knows nor cares to ask. And with all the conversational creativity of toilet paper addressing the cardboard cylinder around which it is bound, someone will piteously drawl, "So what'd y'all do yesterday?"
Thus will dribble forth the pathetic activities with which the undead occupy their pathetic lives: a picnic with the children, fireworks with or without dismemberment, binge-watching Seinfeld, and the obligatory consumption of meat-like substances.
And when the lifeless eyes turn to you with upraised eyebrows, inviting you to part your lips and allow a string of Existential Spittle to drip upon your chin, you will instead say… "Let me tell you about the cool videos that I saw on Reverb Raccoon!"
First up… Feral Conservatives and 'Round the Corner.' These guys are right at the edge of Next Great Thingness. Get on board while you can still claim to be Ahead of the Curve. Visit the band at feralconservatives.com to hear, see, feel the experience.
Next… Ex-Uncle Tupelo, ex-Son Volt Jay "You Won't Catch Me Smiling" Farrar and Ben "I'm in Death Cab for Cutie But Don't Hold That Against Me" Gibbard with a live version of Bob Dylan's 'Absolutely Sweet Marie.' I've had this thing on a continuous loop for a couple of weeks now. This is what Rock music is or should be about. The dramatic arc is … this is where the Reviewer reaches for the Thesaurus. Insert your own modifier.
Also from the extended Uncle Tupelo family: Wilco featuring Jeff "If You Hang Around Me Long Enough You Will Learn To Hate Me" Tweedy and a live version of 'New Madrid.' This song just says "America." There's a reason the genre was called "Americana." If Good Pop Music means that a tune will stick in your head, then this is the True Cross of Pop. It will be in your head tomorrow, which is good because tomorrow you will need something to take your mind off the bombed-out miasma of your surroundings. And for those unfamiliar with the vagaries of Rural American English, the Missouri town and the fault zone is pronounced New MAD-rid. Jeff almost gets it right with MA-drid, but that's OK. Also in the "I was born there but I got out as quick as I could" folder of diction: the Tennessee towns of Lafayette, pronounced "Luh-FAY-uht" and Lebanon, pronounced "LEB-nun."
Going back to the Dylan oeuvre… It's getting more and more difficult to find Dylan videos on the Winternet. Fortunately, one of the best is still out there: The Rolling Thunder performance of 'Shelter from the Storm.' This was Dylan's peak as a rock singer. I love the way the song starts with Bob seemingly fooling around with the slide, then T-Bone Burnett picks up and everything takes off. Interesting note: rhythm guitarist David Mansfield is playing with a taped index finger. Not sure what that story is. Mansfield composed the music for mega-flop-flick Heaven's Gate, whose director, Michael Cimino, croaked on Saturday. The drummer is the late great Howie Wyeth. After the Rolling Thunder tour, Wyeth was replaced by Ian Wallace (ex-King Crimson), who was the party responsible for the uninspired metronome beats of Street Legal. Bassist Rob Stoner said something like (I'm misquoting from memory here), "Wallace had a beat like a cop. He couldn't swing if he had a rope around his neck."
The thing that strikes me about this performance is how different it is from the album version. But, as Bob has told me many times over the years, usually after multiple beers, his recorded versions are just templates that he can use for future creations.
Note: I do not know Bob Dylan.
Continuing in the theme of Bob Dylan videos unavailable on YouTube: from way back in 1992, 'My Back Pages' from Bob's 30th Anniversary Concert. Here Bob is joined by a plethora of music veterans including Roger McGuinn, George Harrison, Tom Petty, Eric Clapton and Neil Young. At the time of the concert, these guys were solid pros who had not yet reached that sloppy, "I Can't Sing or Play Like I Used To But You Should Still Respect Me Because I Used To Be Good" stage that marks the sunset of every musician's career. Eric kicks in a solid solo and we'll forgive him for blowing the lyrics. Neil's solo is Powderfinger-eque (Weld version). I'm glad he dressed up for the occasion. The smiley guy with the weird hair is bandleader G.E. Smith, ex-SNL, ex-Hall and Oates. I would like to know what his gestures mean and exactly what he's doing other than, you know, leading the band. Maybe Bob can explain it to me next time we talk.
And a contrast… The rehearsal footage prior to the concert. The audio isn't great but you get the idea. Items to note: the differences in the guitar solos vs. the concert, Bob's seeming disengagement (I guess I'd be disengaged, too, if I'd been playing the same song for 30 years), the fact that Neil may not have changed clothes before the show, and the singers not knowing the lyrics at rehearsal. The backing band is Booker T. and the MG's featuring Steve Cropper on guitar, Duck Dunn on bass, and Booker T. Jones on keyboards. For an "if you can't play, write about it" reviewer, this is a fascinating insight into the world of Real Musicians. It is worth sitting through all 9-plus minutes. Don't be surprised if this video disappears in the near future.
And finally… From the Shameless Self-Promotion Department, Ex-Cops with 'Invocation of My Demon Brother' from the self-released classic, White Women. This was back when the band was still recording in bedrooms on an ancient Mac.
The footage was filmed by Ivan Besse in Britton, South Dakota around 1938-39. Besse managed the local theatre. He would go around town and film the indigenous species, then screen the footage, with humorous narration, before the features. His films are now recognized as important records of life in a small farming community prior to WWII. I especially like the scenes of the football players lining up in the single wing formation. And it's difficult to catch but, in the schoolyard scene, boys in the background are doing exactly what boys always do in the schoolyard prior to class: playing football.
I just extracted some of the more interesting footage and spliced it together to cover the length of the song. I think the result was very interesting. Slide guitar by Dan Shapiro.
And there you go. Tomorrow, when you're standing in the break room and your "friend" starts blathering on about Game of Thrones or some nonsense about which you don't give a crap, throw up your palm and say "Stop! Have you ever heard of Ivan Besse….?"