Jeremi Duran – Don't Take It So Seriously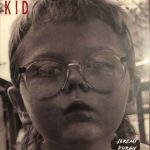 Lazy Eye: What's your real job, sir?
Scout Master Ward: I'm a math teacher.
Lazy Eye: What grade?
Scout Master Ward: Eighth… I'm going to change my answer, in fact. This is my real job: Scout Master, Troop 55. I'm a math teacher on the side.
   — Wes Anderson's Moonrise Kingdom
To find what matters we can eliminate everything that doesn't matter. The past two months have provided a primer on what we can live without. We don't need a daily dose of Starbucks, a soul-crushing commute, well-pressed pants positioned below the arms that flail at a screen on which a PowerPoint presentation is plastered, or Sunday School shoes.
We can survive with a minimal cache: kitten food, a record player, our favorite album gifted to us by our godmother, books about heroes with magic powers, our lucky lefty scissors, some rubber bands, extra batteries, a toothbrush, and binoculars. If we forget our comb we can use our fingers. And it helps to have a Khaki Scout by our side, someone who always knows which way the wind is blowing.
Jeremi Duran's 'Don't Take It So Seriously' explores those feelings that leave us hiding in the closet playing Sternhalma. Do our troubles truly matter, or are we prematurely pushing the panic button? Who's to say. Held at bay on the other side of the stick in the best of times, in these strange days Anxiety seeps into our sleeping bag through a hole cut in the side of our existential tent. But if we throw a shoe at the source of every frustration, then who will help us when the real storm strikes?
Hopeful, anxious feelings,
you wonder why?
Everything is dying but you feel alive,
one time, two times, three times,
just get it right,
you never can tell when it's your time
Ain't it strange, the things we often say?
Ain't it strange, the roles we often play?
I hope, I hope, I hope, well I hope
'Don't Take It So Seriously' arrives with a happy bounce, the perfect song to select when you are so serious. The track features that near-extinct species: real horns. Or a trumpet, anyway, a good stand-in for the entire brass family. And listen for the tremelo-heavy G-F#-E that brings on the bridge.
Based in Nashville, Jeremi Duran is the former frontman of SCHOOLS, a Kentucky band that produced a single album of melodic punk before — in Jeremi's words — drowning in booze. 'Don't Take It So Seriously' appears on his new five-song EP, Kid. The players on today's track comprise Jeremi Duran (vocals, guitar), Daniel Marlowe (drums, keys, additional vocals), Mike Frazier-Gicz (bass, additional vocals), and James Guidry (the memorable trumpet and additional vocals).
Jeremi Duran's music is available on Bandcamp, Spotify, Apple Music, and YouTube. Be sure to visit Jeremi Duran's website, and follow Jeremi on Instagram and Facebook.