A Song About Every Guy in Houston Who Drives a Dodge Ram Pickup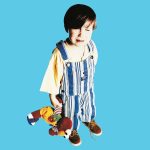 If you have ever driven on a Houston freeway, even for just one day, you've had this experience…
The right lanes are completely clogged with people entering and exiting the freeway. So you get in the left lane where there's a line of cars stretching from Beaumont to Katy, all of them doing at least fifteen over the limit, and none of them obeying the three-second rule. You're going too fast, too close to the car ahead of you. And you glance in your rearview to see… Grill. Nothing but grill. With a sheep's head square in the middle of it. And you're, like, Dude. Where do you expect me to go???
Here is a video by a Dodge Ram owner listing five things he hates about his truck. Among his complaints: the doors don't open fast enough, the Bluetooth doesn't sync fast enough, and he's blinded by the chrome trim in the interior. We also learn that he doesn't use his truck for work. He commutes in his 'beater,' a VW Jetta. Which means that he only uses the truck to carry his kids to the Saturday soccer games, where he spends the afternoon yelling, OFFSIDES!!! THAT'S OFFSIDES!!! C'MON REF!!!
Thus I was thrilled to learn that Juicebox, a band from Nova Scotia that has obviously been to Houston at least once, has created a song about Dodge Ram owners. Some sample lyrics:
I saw the guy at the swimming pool
Wearing a Speedo, he thought he was cool
But when he jumped off the diving board
The lifeguard screamed 'Oh my Lord!'
I saw the jock playing basketball
No shirt, seven feet tall
He jumped up for a big slam dunk
When out popped his tiny junk
The song can be fully appreciated only by viewing the video. So for the thousands hundreds tens of you who read this on Instagram… Link in bio! BTW: I very much appreciate my Instagram readers. Even those of you who click Like without actually reading the post. Without the external validation that you provide, I might have to buy a Dodge Ram.
Juicebox self-describes as four twenty-somethings blundering about in the middle of nowhere (Lunenburg, Canada). The band comprises brothers Zackery Zwicker (bass, vocals) and Morgan Zwicker (drums), their cousin Benny O'Toole (guitar, vocals), and 'a run-away friend,' Alexander Kelly (guitar). Today's track appears on their new ten-song album, Wasted Youth. It's a great, fun collection, an anthemic love-letter to the rejects, that I've added to my shortlist for Best Album of 2019.
Juicebox's music is available on Bandcamp, Spotify, and Apple Music. Be sure to visit their website (the press kit alone is worth the click), and follow Juicebox on Instagram and Facebook.