Guest Post by Fluffy: Will Orchard – Turning Back Again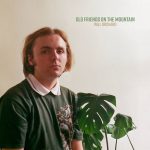 Hi, it's me again. Fluffy the Cat. Sometimes the Food Guy let's me write his log post and then he puts it on the Winternet.
I live with two friends named Milkshake and Cucumber. Milkshake doesn't write about music because she has too much altitude attitude. Cucumber can't read or write. The Food Guy says when the Democrats are elected he will send Cucumber to college to get edjumacated. He says it will be free.
Today I am writing about a song called 'Turning Back Again' by Will Orchard. Last year I wrote about a Will Orchard song called 'Big Blue Butterflies.' Back then Will's name was LittleBoyBigHeadOnBike. I guess Will's human changed his name. Milkshake was named Kit before the Food Guy decided she was a Milkshake. I have always been Fluffy.
'Turning Back Again' is about a cat sitting on the front porch listening to the birds and watching the people who walk by on the street. And sometimes the people come back and sometimes the cat turns in a circle and curls up and takes a nap. And then the cat goes back inside and is glad that there is food in its bowl.
This is good Cat Music. Cats like easy voices and soft guitars. 'Turning Back Again' has a banjo but that's okay this time. Sometimes banjos scare kittens but this banjo would make a kitten want to play with yarn.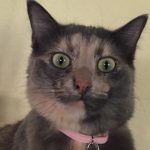 So that is my log post. I hope you like it and I hope you like 'Turning Back Again' by Will Orchard. I am going to listen to it while I look out the front window. Now I will let the Food Guy add some things to this log post and then he can put it on the Winternet. Okay bye. Oh yeah here is a list of my other log posts.
'Turning Back Again' appears on Will Orchard's new eight-song album, Old Friends on the Mountain, set for release January 3, 2020. Will Orchard's music is available on Bandcamp, Spotify, Apple Music, Soundcloud, and YouTube. Visit Will Orchard's website, and be sure to follow Will on Twitter, Instagram, and Facebook.