Big Jimmy Smaulkoch – Jimmy and The Hoff (the video!)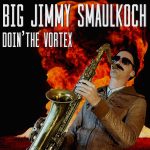 Last year we featured 'Jimmy and The Hoff,' the smash hit single by Big Jimmy Smaulkoch. Now Jimmy is back and he's bigger than ever with the song's long-overdue video. It took a while for Big Jimmy to edit the video because the computers at his public library are still running Windows XP. Big Jimmy will be appearing tonight at a screening of The Joker. He'll be the guy who enters alone and sits in the back. Just try not to make eye contact.
Big Jimmy Smaulkoch's 'Jimmy and The Hoff' was featured July 14, 2018.
Okay, I listened to a lot of songs today and 'Jimmy and The Hoff' is the only one that made me laugh. It seems that our man, Big Jimmy Smaulkoch, is dying due to sauce in the blood and guts turning to mud. I wish I could be more specific about his affliction, but it really doesn't matter. What does matter is that, before Jimmy crosses over the River Jordan (or maybe the River Charles), he wants one last brodate with David Hasselhoff.
Among the proposed activities: eating cheeseburgers, sitting on the wharf, and counting seagulls. Hey, man, you had me at 'cheeseburgers.' But then Jimmy kicks it up a notch: We could walk to my house 'cause it is near the wharf / We could wave to my neighbor, I think he's a dwarf. Yeah, it's politically incorrect. But 'Little Person' doesn't rhyme with 'wharf.' At least his neighbor isn't named Gidget.
I don't know nuthin' 'bout no Big Jimmy Smaulkoch, though I think I probably should, like he's some sort of late night cultural phenomenon that has escaped me because, in spite of outward appearances including wearing Vans tennis shoes to my own wedding, I am Not That Hip. I once wore my Daniel Johnston Hi, How Are You T-shirt – you know, the one Kurt Cobain made famous – into an on-life-support Ace Hardware store. The woman at the checkout counter peered at my shirt and asked, 'Am I supposed to know who that is?' That's kinda the way I feel about Big Jimmy.
'Jimmy and The Hoff' is from Big Jimmy's new five-song EP, Doin' The Vortex. As Jimmy tells us on his Bandcamp page, 'I gots some new songs now that you have not heard before because they are new. So listen to all my songs and vortex 'til dawn.' Besides 'Jimmy and The Hoff,' I recommend 'Fight For Your Pants' which is about Big Jimmy getting drunk, hitting the can, and having his pants stolen. Which means he had to take his pants off.
Recently I read an article discussing the merits of taking one's shirt off while, uh, visiting the public restroom stall. In my book, taking your shirt off is for amateurs. A real man takes his pants off. I mean, you gonna take your shirt off, then let your pants cuffs slop onto that filthy floor? I'm with Big Jimmy on this one. I'll accept the risk of losing the pants.
You can support the lifestyle of Big Jimmy Smaulkoch by visiting his Bandcamp page, listening to his songs, and downloading your favorite tracks. And be sure to follow Big Jimmy on Spotify, Twitter, and Facebook.