Leon Russell and the Allman Brothers – Captain Marvel Jones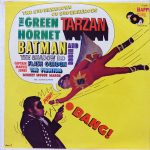 Captain Marvel, the latest expansion of the Marvel Cinematic Universe (MCU to those in the know), is exploding in a theater near you and I can't wait for it to light up the screen of our local Studio Movie Grill. The traditional Friday dinner-and-a-movie date night with the Raccoonette has been somewhat sparse for content lately. We've had A Madea Family Funeral, What Men Want, Aquaman… you get the picture. And while none of those were bad in the context of a movie watched while eating a cheeseburger and enjoying a local craft IPA that had a 'white kid with dreadlocks riding a fixed-speed bike' aftertaste, they weren't very good, either. Especially Aquaman.
So I'm very much looking forward to seeing Annette Bening, who's hot in an upscale suburban businesswoman kinda way. If you're into that sort of thing, which I am, having married one. But as we settle into a comfy seat before the Big Screen, there to ponder why the new Captain Marvel doesn't pull her hair back in a scrunchy before kicking some ass, let us remember her illustrious predecessor, Captain Marvel Jones, the Southern Superman.
'Captain Marvel Jones' appeared on The Superrecord of Superheroes, released on Happy Time Records in 1966 and credited to The Super-Dupers. It was co-written and sung by Leon Russell, and featured Duane and Gregg Allman on guitars.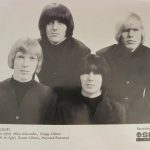 Long story short: When the Batman TV series careened onto the small screen in 1966, every enterprise in the universe fell all over itself trying to cash in on the craze. Producer Snuff Garrett and his music director, Leon Russell, pitched an idea to Mercury Records: an album of original songs about cartoon super heroes. Mercury took the bait and Russell recruited a band called the Spotlights that was under contract on Mercury's sister label, Smash Records. The Spotlights were Duane Allman (guitar), Gregg Allman (guitar and keyboards), Mike Alexander (bass), and Maynard Portwood (drums). Russell provided songwriting and vocals, and J.J. Cale penned the lyrics to some songs. The album never appeared on Mercury or Smash; it ended up on Happy Time ('Hi-Fi for Small Fry') with no credits given to the musicians.
Full disclosure: I had this album and I listened to it a lot. But rather than bury myself for not being hipper and grooving on, say, the Beatles' Revolver, I prefer to praise myself for being ahead of the curve, an early adopter of Southern Rock and Blues. If you drink enough, you can convince yourself that there is a direct connection between Duane's lead guitar work on 'Captain Marvel Jones' and his legendary solo on Wilson Pickett's cover of 'Hey, Jude.'
I dunno what happened to my copy of The Superrecord of Superheroes. In the ensuing years I've shed many items through loss or defenestration. Or, in the case of albums, by leaving them in the back seat of a car on a hot day. It's probably squirreled away in my parents' garage along with their Goodyear Christmas albums. I like to picture it leaning cozily against the Allman Brothers' Eat a Peach, which my mom confiscated because she thought the gatefold art was pornographic.