Five Wimpy Songs to Enhance Your Valentines Night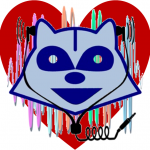 Sometimes you need a song that kicks ass and Valentines Night is not one of those times. When the lights go down and the martini shaker comes out, you need a song that lets your significant other know just how sappy and vulnerable you can be. I've tried Led Zeppelin's 'The Lemon Song' (Squeeze me baby, 'till the juice runs down my leg) and, surprisingly, it did not have the intended impact. I fared slightly better with 'Smoke on the Water' (live version from Made In Japan), but we all know that nothing says 'I am unhealthily obsessed with you' like a wimpy ballad backed by a string section. So, to assist you in your endeavors later this evening, we present five songs that are guaranteed to leave your significant other – or whomever you end up with after the bars close – helpless with passion.
Bread – Make It With You
If you look up 'weepy white guy songs' in the dictionary, you will find a picture of Bread. The group rose in 1969 as a kinda-poppy band in which no one was interested. The following year they released the David Gates-penned 'Make It With You' and that's when the ol' mazuma really started to roll in. Their best songs were written by Gates and featured studio master Larry Knechtel and two other guys that no one remembers. 'Make It With You' is a great starter song, because it subtly lets your intended victim know what you're up to without being too obvious.
The Lettermen – Put Your Head on My Shoulder
This track has an incredible beginning: a tympani rolls into a complete orchestra that halts to allow the singers a line of a cappella sweetness. But listen to the lyrics: he isn't saying 'Put your head on my shoulder so that I can help you feel better.' He's begging someone to put his/her/their head on his shoulder and to say nice things to him. That's profoundly wimpy but scores high on the Vulnerability Scale. My advice: Let the strings and breathy harmonies do the work and hope no one listens too closely to the words.
Phil Everly – Let It Be Me
When this disc drops onto the turntable you should pause, gaze passionately into the eyes of your partner (well, not so passionately that you come across as crazed or anything), and silently mouth the lyrics that you spent all afternoon trying to memorize. If he/she/they says, 'What are you doing with your mouth,' then you know it isn't working. The Everly Brothers released 'Let It Be Me' as a duet in 1960. I'm not sure when this version was recorded, but it turned up on their Best of the Everly Brothers – Rare Solo Classics compilation album. It also appeared in the soundtrack of the 2010 film Flipped. This track was played at my wedding, so apparently that mouthing-the-lyrics thing works pretty well.
Art Garfunkel – All I Know
If you've been following my advice, then things should be progressing pretty well. Now it's time to ease back on the throttle and let he/she/they really know how you feel. And nothing says 'I love you' like Art Garfunkel saying I love you and that's all I know. 'All I Know' is a classic weeper written by Jimmy Webb. The story is that he played it for his girlfriend, and broke up with her when she didn't like it. I promise that your results will be better. Art Garfunkel was known as the taller half of Simon and Garfunkel. He wasn't much in the songwriting department, but he had an incredible voice.
Chet Baker – The Touch of Your Lips
At this point it's time to seal the deal with a seriously seductive song from heroin addict Chet Baker. You don't need no sappy strings now, just four instruments: piano, bass, drums, and your lips. 'The Touch of Your Lips' is for closers only, so when the needle hits the groove you need to lead, follow, or get the heck out of the way. I like jazz, I just wish they'd play the right notes.
So there it is: five songs that will ensure a successful Valentines Night. Played back-to-back, the tracks clock in at exactly fifteen minutes, which should be more than enough time for my readers. I'm looking forward to an awesome evening with my awesome wife, Diann, who brought me a MacDonald's cheeseburger for lunch. Happy Valentines, everyone!