iwannadieinmysleep – road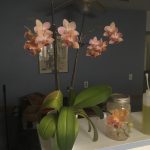 It belongs to the imperfection of everything human that man can only attain his desire by passing through its opposite. – Kierkegaard
Yes, I will do the opposite. I used to sit here and do nothing, and regret it for the rest of the day, so now I will do the opposite, and I will do something! – George Costanza
Everything is a lie, and to such a degree that the only way people try to counteract it is by being mutually aware of the fact that it is a lie. – Kierkegaard
I lie every second of the day. My whole life is a sham. – George Costanza
There are two ways to be fooled. One is to believe what isn't true; the other is to refuse to believe what is true. – Kierkegaard
Jerry, just remember, it's not a lie if you believe it. – George Costanza
The most painful state of being is remembering the future, particularly the one you'll never have. – Kierkegaard
Why couldn't you make me an architect? You know I always wanted to pretend that I was an architect. – George Costanza
My depression is the most faithful mistress I have known — no wonder, then, that I return the love. – Kierkegaard
I feel like my old self again – neurotic, paranoid, totally inadequate, completely insecure. It's a pleasure. – George Costanza
Love is the expression of the one who loves, not of the one who is loved. – Kierkegaard
I might tell her that I love her. I came this close last night, then I just chickened out…  I've just got to say it once, everybody else gets to say it, why can't I say it? – George Costanza
"Road," by iwannadieinmysleep, is from the new eight-song album, how to fake your death, set for release in June on Lofi Lullaby Records. On the label's website, iwannadieinmysleep is described as "a post-rock project created by Harrison Kitts. His music is mainly performed on guitar using a loop pedal and is textured and atmospheric." The site also notes that Harrison is looking for horn and string players. The project is based in Liberal, Kansas.
And here we find that "Road" is no longer on Bandcamp. Thanks, Harrison Kitts, for screwing up my blog post. No soup for you!
You can support deserving independent musicians like iwannadieinmysleep by visiting their Bandcamp page, listening to their songs, and downloading your favorite tracks. Download today, because they may be gone tomorrow.
People understand me so poorly that they don't even understand my complaint about them not understanding me. – Kierkegaard
I don't know what this is supposed to be. – Mr. Leland