Kelvin Candela – Kingdom Come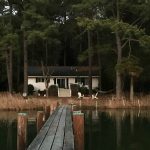 Kaitlyn, a second-grader at Sally Ride Elementary School, has announced that she will draw a horse during this morning's Art and Creativity period. The announcement was made near the bulletin board, to a small gathering of students and supporters.
"I usually draw a flower or a cat," Kaitlyn explained. "But I thought it was time to step up my game and really try to draw that horse."
Kaitlyn joins an already-crowded field of horse drawers that includes Madison, Megan, Emily, and that weird kid who sits behind Madison. Madison and Megan announced their plan to draw horses at a joint press conference held on the playground during yesterday's recess. That weird kid who sits behind Madison did not formally announce his intention to draw a horse, but a source noted that "He just draws whatever Madison draws." Emily has drawn a horse during every Art and Creativity period since kindergarten.
Immediately following Kaitlyn's announcement, she was accused of being a copy-cat by Madison and Megan, while Emily collectively leveled the same charge at Madison, Megan, and Kaitlyn.
"Emily always draws a horse," Madison countered. "I'm not a copy-cat if she's drawing it every day."
"She can't just, like, say 'I've got Horse' and nobody else can draw it," Megan added. "And if she calls me a copy-cat again I'm gonna tell on her."
At press time Kaitlyn, Madison, Megan, and Emily were all drawing horses. That weird kid who sits behind Madison had seen his efforts end in disaster when he produced a stick-figure monstrosity with impossibly long fingers at the end of each leg and a head that resembled a tadpole.
"Kingdom Come," by Kelvin Candela, kicks off with a charging acoustic guitar and never lets up. The track has everything we want in a good Song of the Day: strong vocals, layered harmonies, a melody that will pop up in my head when I'm trying to think about something important (that is, it could pop up if I ever had the opportunity to think about something important), and chords that I could probably figure out if I really tried but until then I'll just imagine myself playing them.
As a Certified Music Journalist, I'm obligated to provide at least one Obscure Reference in each review. So I'll say that "Kingdom Come" sounds like an uptempo version of Sugar Ray's "Someday," but with better singers and a better arrangement. Which is to say that it doesn't sound anything like "Someday" but that's as close as I could get.
"Kingdom Come" is from Kelvin Candela's recently-released two-song EP, Bozman. I'm not sure when two songs started being an EP and not a single with an A and B side, but I guess this is the Modern World. Time to take those old 45's out to the skeet-shooting range, Grandpa, and put them to some good use. Kelvin Candela is Neil Forde (vocals/guitar/drums/keyboards/bass) and Brian Connor (vocals/guitar/drums), recently joined by Matt Knepper (bass). They describe their music as "drawing from a diverse array of sounds… with hints of Folk, Psychedelia, and a healthy dosage of harmonies." We can attest to the presence – and quality – of said harmonies on "Kingdom Come."
You can support deserving independent musicians like Kelvin Candela by visiting their Bandcamp page, listening to their music, and downloading your favorite tracks. And I'm sure Kelvin C. won't complain if you download all of them, as long as you put a few coins in the jar. Besides "Kingdom Come," we recommend "Bird Dirt," which we "featured" here last week. The band's music is also available for streaming on Soundcloud. And be sure to follow Kelvin Candela on Facebook and Instagram.