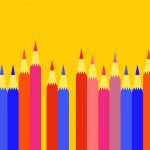 High Aldwin: Go in the direction the bird is flying!
Burglekutt Prefect: It's going back to the village!
High Aldwin: Ignore the bird. Follow the river.
— From Willow (directed by Ron Howard, 1988)
I guess the moral of the story is, sometimes you follow the bird and sometimes you follow the river.
Mister Cherry, of Colorado, is a "musician/writer/producer/sorta engineer." He once told us on his Bandcamp page. "Willow was my favorite film as a kid. Friends laugh at my lyrics. A girl once told 18 year old barista me to lighten up." Now he uses Bandcamp to tell us that he is "happy to announce In-N-Out Burger is coming to SoCol." Okie dokie artichokie.
"Baby" is from the Mister Cherry's Second Extended Play, a collection of five poppish, experimentalish songs that are sometimes accessible, sometimes odd. The song floats in the ether between surf and dream pop. "Baby" is a wonderfully constructed pop song with some fairly explicit lyrics. I have to admit that I didn't realize what he was saying until I had listened several times. I'll leave it to the listener to discover the sour filling within the Hostess Cupcake.
To hear more of Mister Cherry's music, visit his Bandcamp page. "Songs and releases here are 'stories'," he says. "Some reflect brief moments."
And that's about all I can tell you about Mister Cherry. Sometimes you follow the bird and sometimes you follow the river.